Clear That Clutter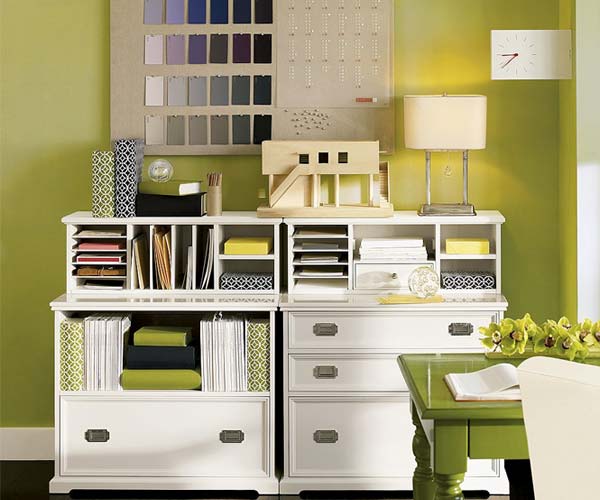 by KATHERINE WATERS-CLARK
I've often heard that in this economy, everyone should "always be looking for their next job." I feel the same way about homes. It's wise and practical for us to always be "ready to sell." Now I don't mean that you should be living out of suitcase, ready to take flight. Whether or not you're thinking of selling or planning to stay in your home forever, each season is an opportunity to clear out clutter and make way for the next season — or the next house. Not sure where to start? Look no further than your own back yard, garage and basement! With a few trips to the Transfer Station, a yard sale here and there, a little raking and gardening, your home will be less cluttered, more efficient, safer, and yes, ready for resale — if and when the time comes. Check out these 5 tips for reducing, reusing and recycling – right in your own home!

1. Create A Clean Palette! Gather up old paint cans, brushes, turpentine containers that are cluttering up your garage and basement. Drop off at your town's trash center on Toxic Waste Day. Check out your town's website for drop off dates and hours.
2. Too many magazines! Box up those old issues of Oprah and Sports Illustrated. Donate to your local senior center, nursing home, doctor's office, or shelter. Consider reading online versions instead.
3. It's Yard Sale Time! Spend some time going through your basement, garage, and closets. How to decide what to sell? If you haven't used, worn, or played with an item in over a year, chances are you're done with it. Recycle to its new owner! Negotiate your prices but make one hard-and-fast rule: if it goes out to the yard sale, it doesn't come back in! Donate all yard sale leftovers to a local charity.
4. Oh, Those Falling Leaves! Declutter your gutters by scooping out gutters and clearing out leaves, branches and debris. Once the temperatures drop, leaf-filled gutters clog downspouts, retain water which, when frozen, puts a heavy burden on your drainage system.
5. Tend To Your Garden! Clean up the leaves and flower beds to ensure healthy Spring growth. Shredded leaves make wonderful mulch around trees, shrubs and perennials. As it decomposes it releases nutrients to the plants. Pull weeds from late fall flower beds. Prune back all bushes and hedges. Mulch all beds. Trim loose tree branches.