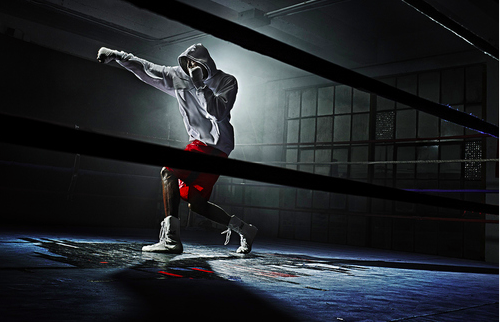 Home Sellers: Get In Shape To Become Be A Contender
by KATHERINE WATERS-CLARK
Selling a home — even in this crazy Seller's market — means being in top fighting shape. Today's buyers are more savvy and discerning than ever before. Where to begin? Here are my 7 Tried-And-True Tips For Successful Selling in ANY Market:
1. Get In Shape If you want to get TOP Dollar for your home, even in a Sellers' Market, you need to get your house in great condition. Weeks – and even months before you list, take a deep breath and then take good look at your home. Think like a buyer! How's the curb appeal? Is the landscaping neat and appealing? Is your entryway welcoming or jam packed with stuff? Is your furniture trendy and fresh or worn out and tired looking? When was the last time you painted? How are the bathrooms? Is the basement packed to the gills with stuff? Keep a list of your observations. (The list will most likely be longer than you expected!)
2. Repair It If It's Broken If you've been meaning to repair the faucet, the broken tile, the chipped paint, NOW is the time to do it. If you don't like it, today's buyers won't like it, either. If buyers see anything that's been left undone that they can see, they will begin to wonder what's been left undone that they cannot see. They will also DISCOUNT your home instantly. Deferred maintenance must be addressed.

3. Declutter! I cannot state this step strongly enough. Clear the clutter! And by clutter I mean those piles of shoes, those dozens of coats and umbrellas, the scores of magazines and mountains of books (yes, we can see them!) If your closets are jammed, if you are storing linens in the bedrooms, if there are piles of toys everywhere, the message to buyers is LOUD and CLEAR: this house is not BIG enough. So it's time to clear the decks. Consider investing in a set of clear plastic bins to pack up extra items, rent a storage pod, arrange a short term rental of a storage unit, have a yard sale, or donate.
4. Pass The White Glove Test Once repairs and painting are complete, scrub every surface! Windows, screens, walls, floors, inside and outside drawers, cabinets, tub, moldings, light fixtures, window treatments. Make your home sparkle and keep it that way the entire time it's on the market.
5. Lights, Camera, Action Set the Stage! Homes that have been well staged and photographed sell FASTER and for MORE MONEY than ones that are not staged with poor photographs. Staging helps buyers envision the features of each room, rather than you and your personality. Gorgeous photographs will make your home shine. 90% (or more!) of today's buyers are shopping for a home online. If it doesn't look appealing, your home is gone – with just one click!
6. Make A Fantastic First Impression You really only have one chance for buyers to get a lasting impression of your home – inside and out. Take a look at the final results. Once again, think as if you were a buyer. How does it look? Your home is on a first date and it needs to make a good first impression. Or they simply won't call back for that second date, much less make an offer.

7. Price it to Sell, Not to Dwell! Finally, even though it's a Sellers' market, be smart about pricing. Price your home to SELL, not to DWELL! There is no such thing as underpricing. But If your home is overpriced, and it lingers on the market, you will be chasing the price all the way down to the bottom, and your home won't have a fighting chance.